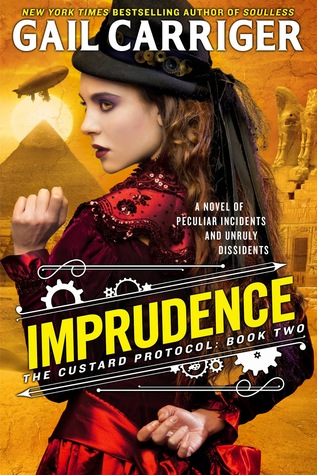 This is the second in the third series of this universe (if you're going chronologically,) so the description is a bit spoilery. Check out SOULLESS if you're interesting in starting with the other adult series, or ETIQUETTE AND ESPIONAGE if you want to start with the YA series. They're both set in a steampunk world where vampires, werewolves, and ghosts are known and even part of polite society.
My rating: 4/5 stars
All Carriger's books are a ton of fun, and this one didn't let me down! The characters are charming and funny without feeling flat, and the world is dazzling, even when it's dangerous. I've fallen in love with just about every character in this world, and I can't wait to read Carriger's next release.
These books are fun, funny, and have nice romantic subplots and plenty of queer characters. I highly recommend taking a look at Carriger's work!